Need a warrant of fitness in West Auckland? Experience the WOF While U Shop difference
Our car servicing garage is located conveniently behind Lynnmall Shopping Centre, New Lynn, Auckland. WOF While U Shop is equipped to provide fast WOF checks to get your vehicle warrant out of the way while you shop or relax and enjoy a coffee.
WOF While U Shop also specialise in car repairs, car service, brake repairs, pre purchase vehicle inspections and any WOF repairs that come from our checks.
Our New Lynn mechanics can take care of almost all car makes and models, so now there is no need to use multiple locations to maintain your car. Call now to book now your car servicing or drop in for your WOF check - We make getting a WOF in West Auckland easy!
Qualified mechanics in New Lynn central
We have qualified mechanics who are WOF experts. All our car mechanics must adhere to the WOF While U Shop strict service code qualities. This ensures that your car service and all your vehicle repairs are completed to the highest standard.
Come and get your WOF we are near Grey Lynn, Avondale, Glen Eden, Kelston, Greenbay, Blockhouse Bay and Titirangi.
Bring in your vehicle repair quote, and we'll try and beat it!
Free WOF with our full car service
Looking to save time and money? When you purchase a full service we now include a free WOF, car wash and vacuum. Itís important to service your car regularly, let WOF While U Shop take care of everything - Call now.
West Auckland WOF inspection specialists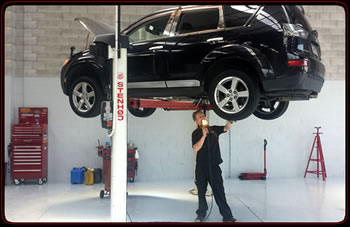 It's not just about getting a warrant of fitness sticker. It's about your vehicle safety. Get a reliable WOF check from the experts. WOF While U Shop will provide an independent assessment of your car's safety.
No appointment WOF checks
Fast, convenient car service
Comfortable waiting room

And a large shopping mall to walk around
Phone / Fax: (09) 827 0717

Email: office@wofwhileushop.co.nz

If you would like to receive your WOF Reminder via email or text, then please click the picture below.



Location
New Year - New Premises!!
W.O.F While U Shop
has moved!!
2 Hetana Street,
New Lynn, Auckland 0600
(Close to the Undercover Carpark Entrance of Lynnmall)
Trading Hours
Mon:
Tues:
Wed:
Thurs:
Fri:
Sat:
Sun:

8:00 - 5:00
8:00 - 5:00
8:00 - 5:00
8:00 - 5:00
8:00 - 5:00
8:00 - 2:00
Closed
Motorbikes Notice

Sorry we
DO NOT WOF
motorbikes.



Want to be kept up to date?
Check out our
Facebook or Google
page to see
updates and news.