WOF repairs near Avondale - Behind Lynnmall Shopping Centre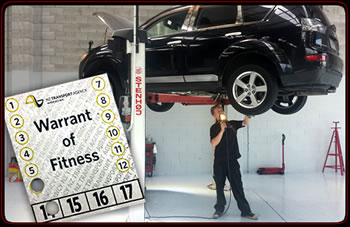 It's not just about getting a WOF check sticker, itís also about your safety while out on the road. It's about your vehicle safety. Get first rate WOF repairs from our qualified West Auckland mechanics.
Need a comparison quote for your WOF repairs? Bring your vehicle repair quote into our New Lynn garage near Avondale, and we'll try and beat it!
Price on application
Trading Hours

Mon:
Tues:
Wed:
Thurs:
Fri:
Sat:
Sun:

8:00 - 5:00
8:00 - 5:00
8:00 - 5:00
8:00 - 5:00
8:00 - 5:00
8:00 - 2:00
Closed

Location

2 Hetana Street,
New Lynn, Auckland 0600

(Close to the Undercover
Carpark Entrance of Lynnmall)

Phone / Fax: (09) 827 0717

Email: office@wofwhileushop.co.nz